We are delighted to present You the brand new party event in Dubai,
where You are the Headliner
Dubai Yacht Life takes place with the coolest people, pro DJs and  professional dedicated crew taking care of all your needs throughout this dream tour.
Discover the unique Dubai sunset on our luxurious yachts, as we take you on a journey around the Marina Bay while our top DJs take you to the clouds above.
The infamous Dubai Yacht Party is one of the main highlights in the city of Dubai, which takes place at the exclusive Dubai Marina.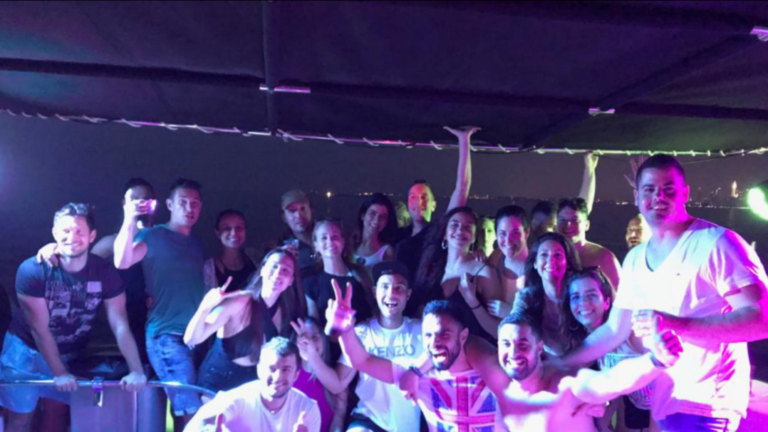 Join and Party in true VIP style
Buy your ticket now, and indulge yourself by attending our unique yacht event during the Dubai World Expo starting from this October on one of the most picturesque Marina landscape in the world.
You will attend a lifetime experience yacht party, jet skiing, sunbathing and immerse yourself in the beautiful sea.
We offer unlimited beverages, entertainment, and exclusive crowd for people who want to relax and escape the usual commitments and stresses of life.
These special events give you the opportunity to join our yacht party at a convenient price and an unforgettable social context.
For  the exclusivity, limited tickets are sold!
NEXT EVENT:  Date To Be Announced Soon! 
Golden Edition of Dubai Yacht Life will take place with a super limited capacity!
ONLY 100 VIP PARTY LOVERS FROM ALL AROUND THE WORLD!
Program during cruise
From the Dubai Marina where your yacht casts off, you are treated to stunning views of the tallest residential and hotel buildings in Dubai.
Your cruise sails out towards the Dubai coast where you see a line of pristine golden sand beaches leading up to the majestic Burj Al Arab. Your yacht then glides around the Palm Jumeirah Island up to its zenith where the mythical-themed resort-hotel Atlantis, The Palm stands magical as it faces the wide open Persian Gulf.
Views of other hotel properties on the Palm like the Zabeel Saray and the One and Only Palm are a few other spectacles you can see before your cruise heads back home to the welcoming arms of Dubai Marina.
Golden tickets
Including unlimited drinks & snacks
VIP tickets
VIP experience with private staff

Private washrooms with close access

Unlimited drink selection